SEMITECH will become the leader in
refurbishment industries of semiconductor equipment.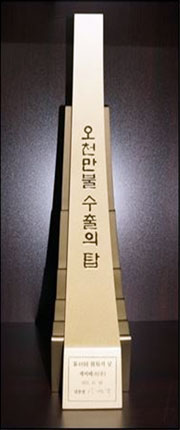 We feel earnestly thankful for your visiting to us.
SEMITECH, established on March 1992, has been devoted to diversify and develop many parts.
Since 2002, we have refurbished semiconductor equipment to supply to Samsung Electronics, Hynix, Magnachip, Dongbu Hitek and main semiconductor companies in Japan, Taiwan, and USA. With providing refurbished equipments to the domestic overseas companies, we feel great pride in the contribution to the industrial development.
SEMITECH has become the global company by gaining customer's recognition around the world through the export.
Now, we are performing the record of $100 million of actual exports and growing at a steady pace.
Based on creative technical development and dynamic experimentalism, we have taken the initiative in the world's high technologies, and our open mind, together with our endless passion and challenge for technical development, will make the blueprint of technical Korea.
With the engine of 2010's growth, SEMITECH will become the worldwide semiconductor equipment's company and develop repeatedly.
We guarantee to meet the customer satisfaction and became a reliable partner.
Thank you
SEMITECH CEO
Lee Jeong-Young